How to resize image for Twitter profile
Published: - 2 min read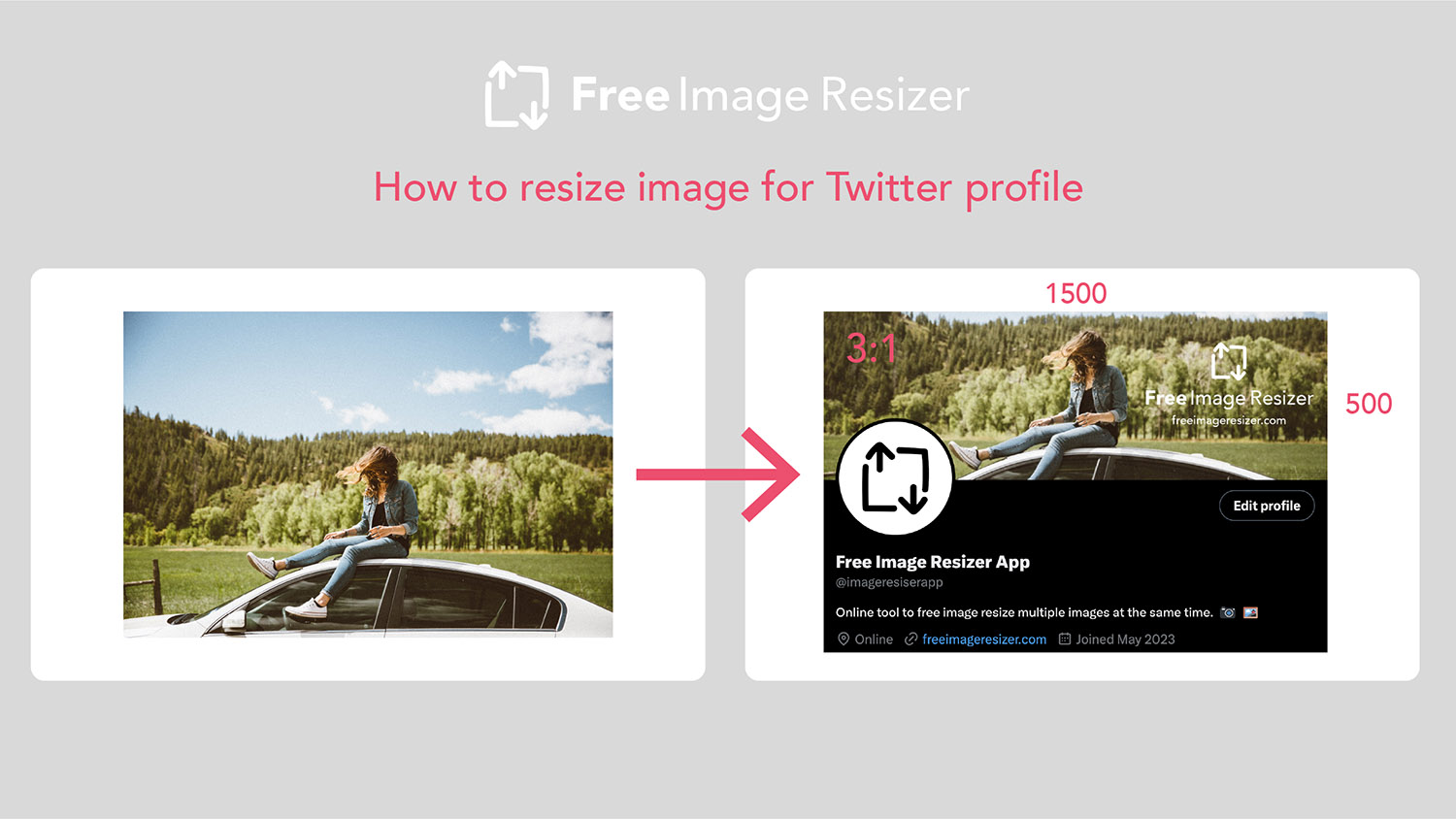 Our guide for photo resizing
To ensure your header image appears crisp and visually appealing, it's essential to resize it properly. In this article, we will guide you through the process of resizing an image for Twitter, specifically focusing on the ideal size of 1500px by 500px with a proportion of 3:1.
Step 1 - Choosing the right image
Before resizing your image, it's crucial to select a high-quality image that aligns with your brand or personal style. Consider images that are visually captivating, represent your identity, and evoke the desired emotions.
Step 2: Drag and drop your image to Free Image Resizer
If you want a quick and hassle-free method to resize your image for Twitter, you can utilize a free online image resizer tool. Using a free online image resizer tool like Free Image Resizer simplifies the resizing process by eliminating the need for complex image editing software.
Step 3: The ideal size or proportion for Twitter header 3:1
The recommended size for a Twitter header photo is 1500 pixels wide by 500 pixels tall, maintaining a proportion of 3:1. This ensures your image is displayed optimally across various devices and screen sizes. Resizing your image to fit these dimensions will prevent any cropping or distortion.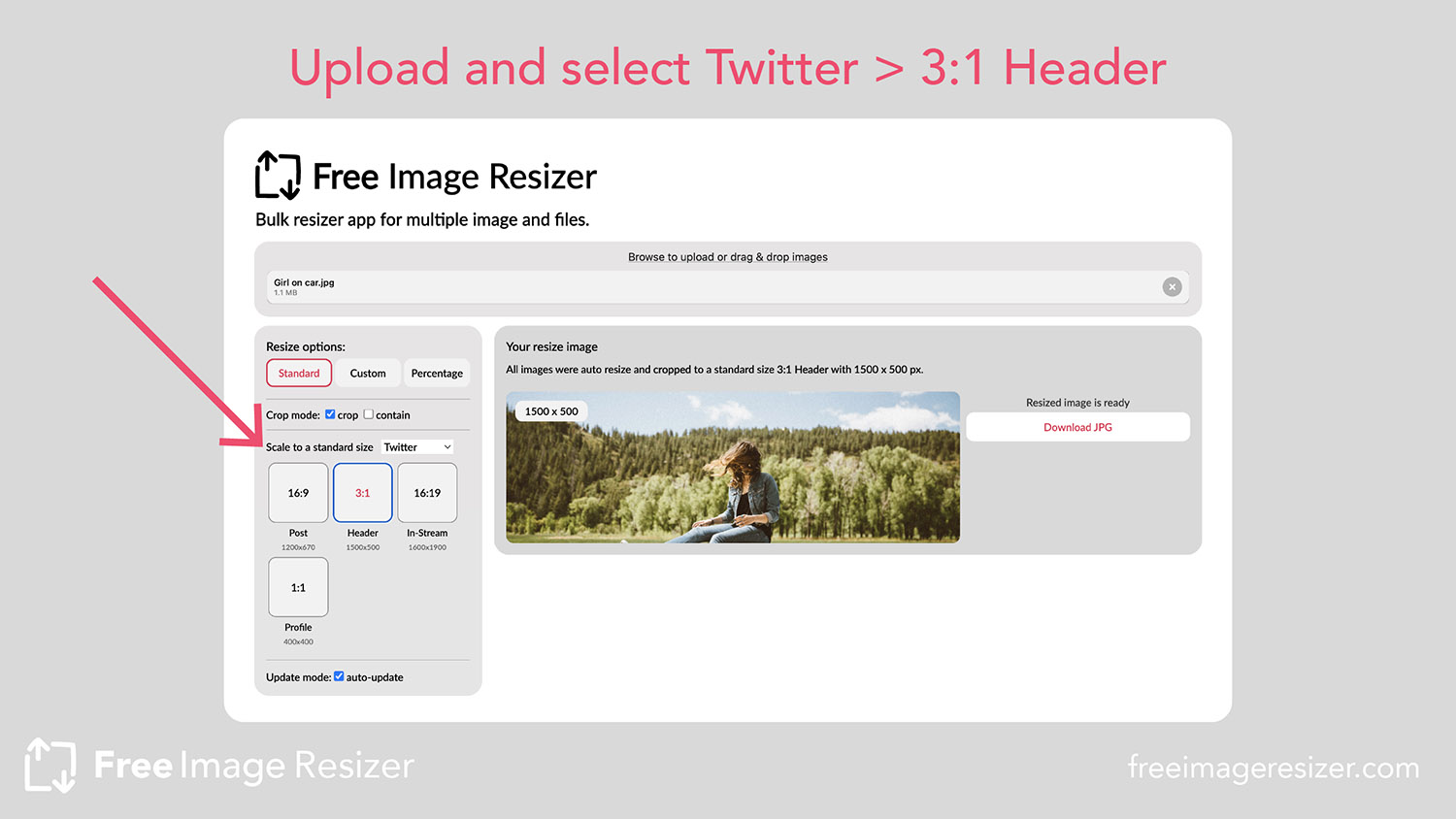 You can select this proportion in Free Image Resizer default mode. Under "Scale to standar size" select Twitter, and click on 3:1 Header 1500x500.
Step 4: Download the image
Download the Resized Image: Once you have resized the image, download it. Be sure is in a format compatible with Twitter, such as JPEG or PNG.
You can add your logo or other information to your Twitter header photo, by opening the resized image in your preferred image editing software and use the appropriate tool to select and copy your logo. Then, paste the logo onto the header photo and position it where desired. Adjust the size, opacity, and placement as needed.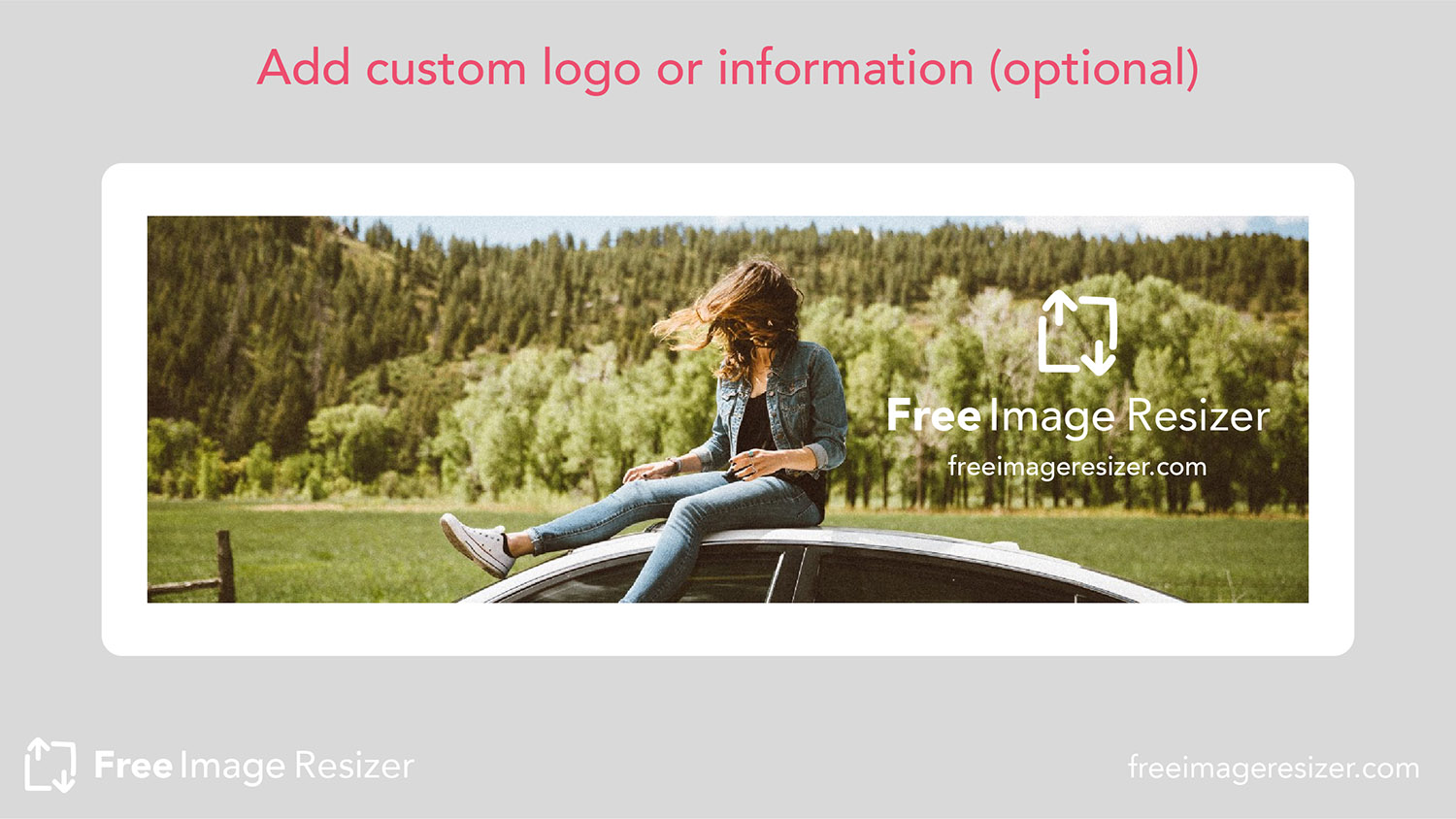 After resizing your Twitter header photo to the ideal dimensions of 1500px by 500px with a proportion of 3:1 and adding your logo or other information, you have achieved a visually appealing and professional-looking header.
The resized image ensures it is displayed correctly across various devices, while the added logo or information enhances your brand identity or personal style. Here an example of how it could look like.

---