Resize image to 1080x1080
Published: - 5 min read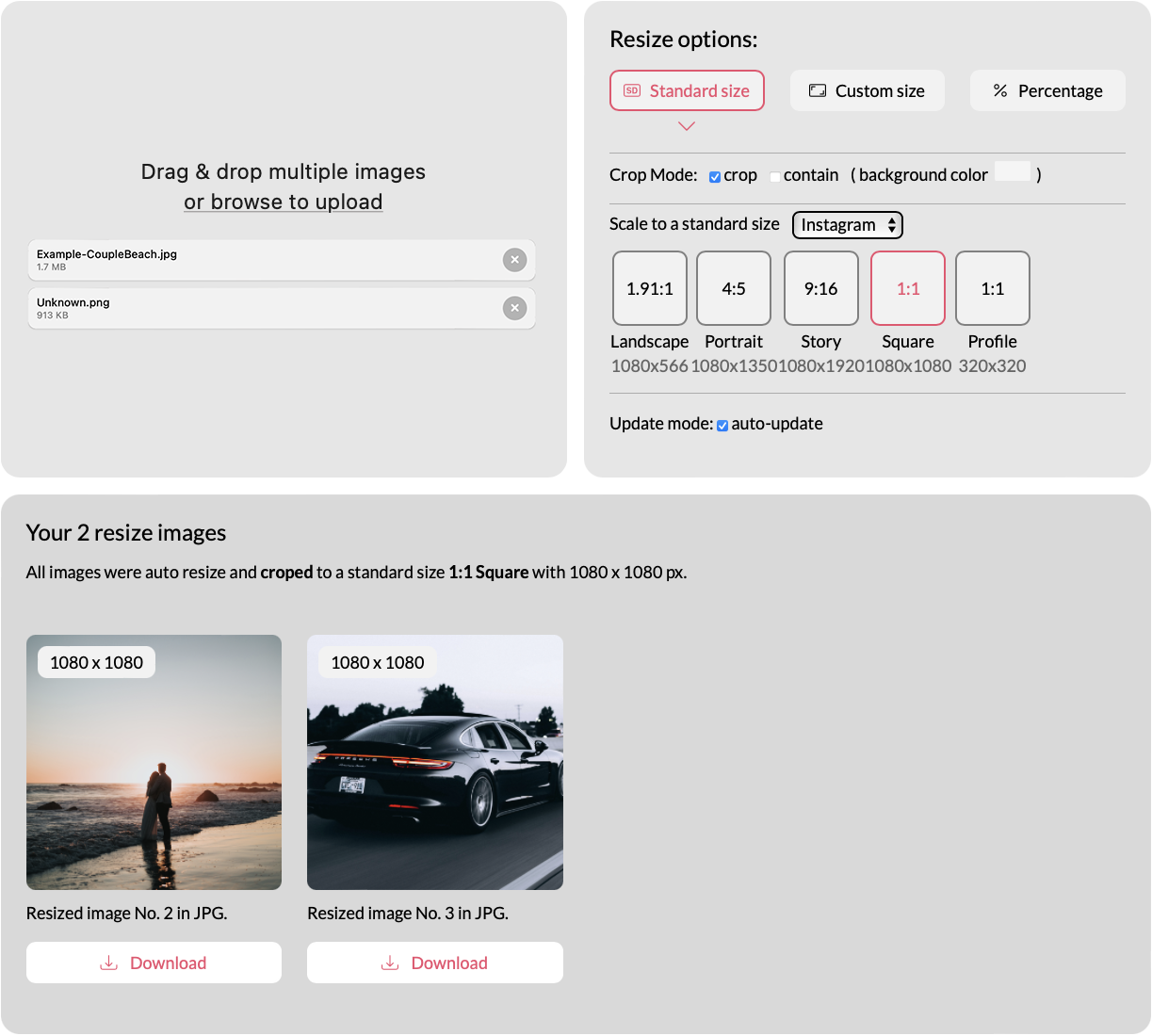 Our guide for photo resizing
Why do you need an image resizer 1080x1080?
If you need to free resize your image to optimize it for multiple uses and platforms, one of the most used and recommended sizes is 1080x1080 pixels. This dimension with an aspect ratio calculator of 1:1 will ensure your images have good quality and render correctly on most social media platforms like Facebook, Instagram, Twitter, or Linkedin. We also recommend having a thumbnail image with a lower definition, such as 300x300 pixels, and a larger image with a higher quality of 1600x1600 pixels.
On summary:
300 x 300 px - Thumbnail
1080 x 1080 px - Regular
1600 x 1600 px - Large
How to resize your image
Using Adobe Photoshop is the most professional way to manually crop, resize, and save images for the web.
The process of using Photoshop has some downsides as you can see here:
You will need a paid subscription to Adobe.
Install it on your PC or Mac.
Open each file individually.
Crop to 1080x1080 px or other.
Save each file optimized for the web individually.
With a free image resize online tool, you will easily select the presets size and crop a single image or multiple images at a glance. The process of using an online app like Free Image Resizer is simple and faster:
Drag and drop your image or images.
Select scaling size of 1080x1080 px.
Download the file.
No subscription is needed.
A step-by-step guide to bulk resizing images with an online tool
Open the online tool Free Image Resizer and drag and drop your files
Select one of the presets: 1080x1080 px
Click on download.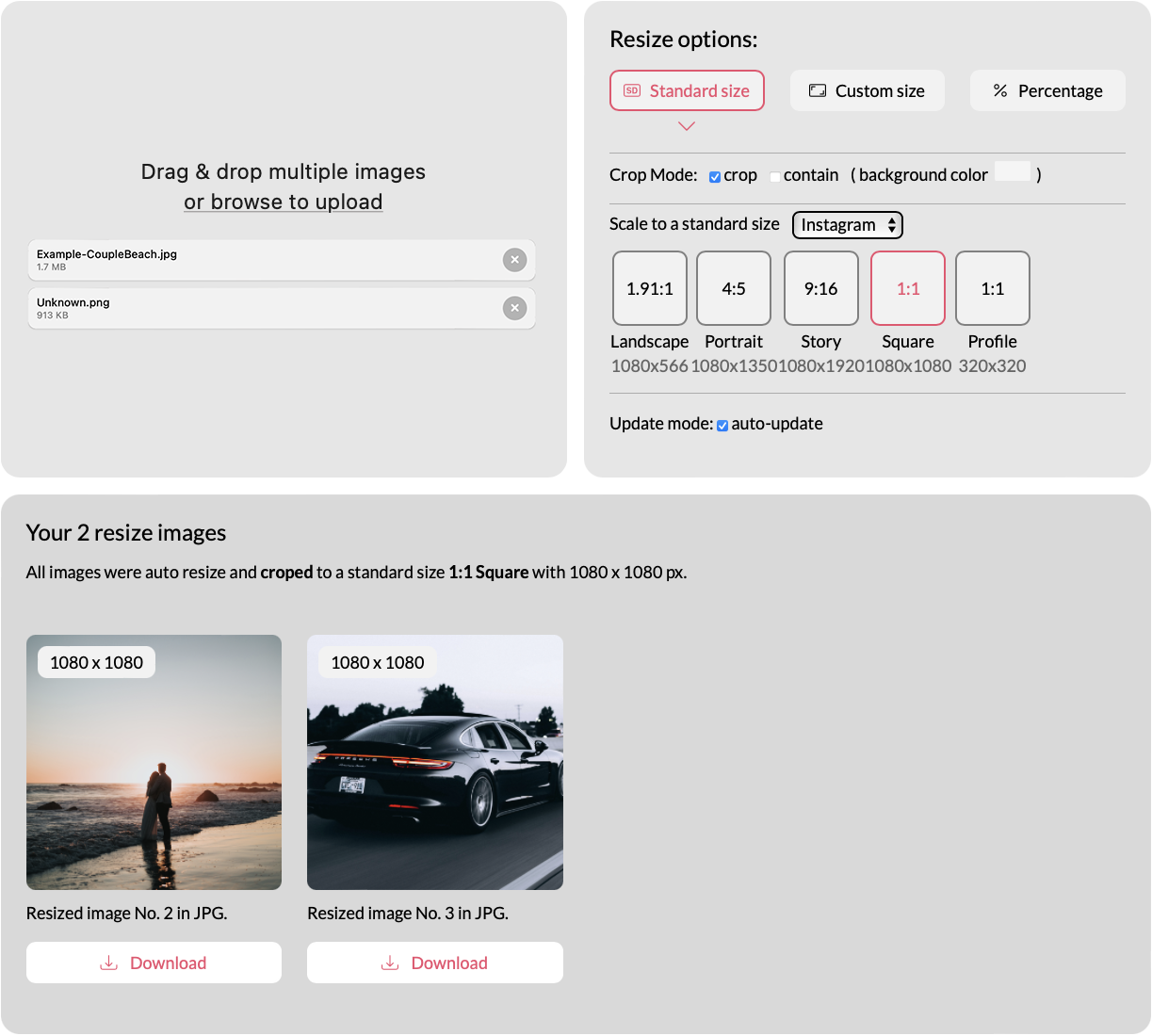 Final thoughts on how to resize image online to any dimension or size
In conclusion, resizing an image to 1080x1080 using an online tool is a quick and easy process that anyone can do. By following the steps outlined above, you can resize your image in just a few clicks, and have it ready for use in no time.
You can pick other standard presets to free resize your images, including 1.91:1 Landscape, 4:5 Portrait, 4:3 Presentation, 9:16 iPhone, 3:2 Landscape, and 1:1 Square. Open Free Image Resizer from any Internet-connected browser, drag and drop your images, and pick a method and size to resize.
---